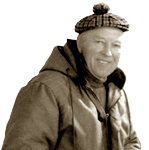 Since then, our family works the soil of Pouilly sur Loire day after day.
300 years later, André Chatelain offered his wine abroad and built the foundation of our international reputation. The 12th generation now runs the Chatelain area of 30 hectares of vines, in Pouilly fumé AOC, spread over 6 towns of the 7 in the designation.
Tracy-sur-Loire - Pouilly-sur-Loire - Mesves-sur-Loire - Saint-Andelain - Saint-Laurent l'Abbaye - Saint-Martin-sur-Nohain
This particular geography made of plots offers a good overview of all the lands composing the « AOC ».
A lot of creative freedom and meticulous selection of blends allow us to propose a well worked, balanced and very distinctive wine.
There are today, in the vintages of the Chatelain domain, all the knowledge and work of a wine-maker. But it is also, the legacy from generations to generations of the love for winemaking.