Welcome to Domaine Chatelain Pouilly- sur-Loire !
We are pleased to introduce our Pouilly -Fumé wines, Pouilly-sur-Loire and Sancerre.

---
Last News !
Our cuvée "Harmonie" 2017 received a Bronze Medal at the Concours Général Agricole.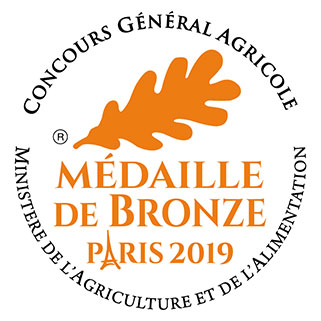 ---

Hello everyone,
This the end of the 2018 season in Center-Loire with this year, positive notes.
Indeed, after 2016 and 2017 which were qualitative vintages with the peculiarity of their low yields, 2018 announces the return to a reasonable quantity production.
The very wet spring asked for a lot of work in the vineyards. Then, this summer, the powerful storms then gave way to a heat wave and a record drought in our area.
The result is a fairly balanced 2018 vintage between acidity and alcohol with beautiful golden yellow bunches. The wines in fermentation suggest ripe yellow fruit aromas (pineapple, pear, yellow plum) and a typical minerality of our Sauvignon Blancs from the flint terroirs.
Vincent CHATELAIN
We are on Facebook !